The shades, the veins, the see-throgh effects, the textures, the polish and the precious colours of quarried marble. The performance of the latest-generation stoneware. Obtained through sophisticated manufacturing processes and advanced research into the technological, chromatic and decorative aspects of the product, this ceramic material possesses a high technical performance and a unique appearance.
The product is available in the following varieties: Arabesque, Bardiglio bianco, Bianco Vietnam, Breccia argento, Breccia sarda, Crema select, Asiago, Bardiglio imperiale, Birimbau, Breccia carsica, Canova, Fiorito, Giallo striato, Grigio billiemi, Nero creta, Pulpis tortora, Saint Laurent, Statuario grigio, Grafite marrone, Jolie, Olimpo, Rosato, Silvia oro, Statuario oro, Travertino bianco, Travertino moka, Travertino romano, Travertino titanium, Veselye, Travertino miele, Travertino noce, Travertino Santa Caterina, Verde aver, Zebrino.
We will be glad to answer all your questions and offer you
a customized free consultation
, proposing you the best solutions to meet your needs.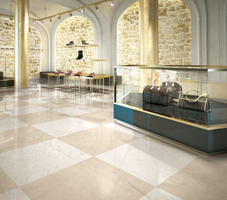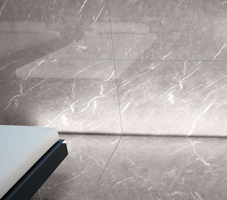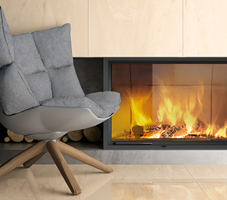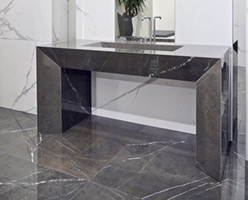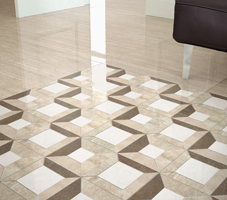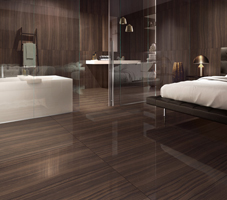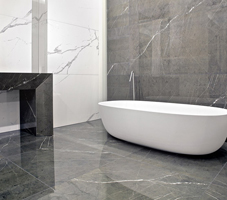 Colours

Marmoker Arabesque
Marmoker Bardiglio bianco
Marmoker Bianco Vietnam
Marmoker Breccia Argento
Marmoker Breccia Sarda
Marmoker Crema Select
Marmoker Asiago
Marmoker Bardiglio imperiale
Marmoker Birimbau
Marmoker Breccia Carsica
Marmoker Canova
Marmoker Fiorito
Marmoker Giallo striato
Marmoker Grigio Billiemi
Marmoker Nero Creta
Marmoker Pulpis Tortora
Marmoker Saint Laurent
Marmoker Statuario grigio
Marmoker Grafite marrone
Marmoker Jolie
Marmoker Olimpo
Marmoker Rosato
Marmoker Silvia Oro
Marmoker Statuario oro
Marmoker Travertino bianco
Marmoker Travertino moka
Marmoker Travertino romanno
Marmoker Travertino titanium
Marmoker Veselye
Marmoker Travertino miele
Marmoker Travertino noce
Marmoker Travertino Santa Caterina
Marmoker Verde aver
Marmoker Zebrino

Sizes

(matt + lucida)

9,8x59
29,5x59
59x59
29,5x118
59x118

Thickness